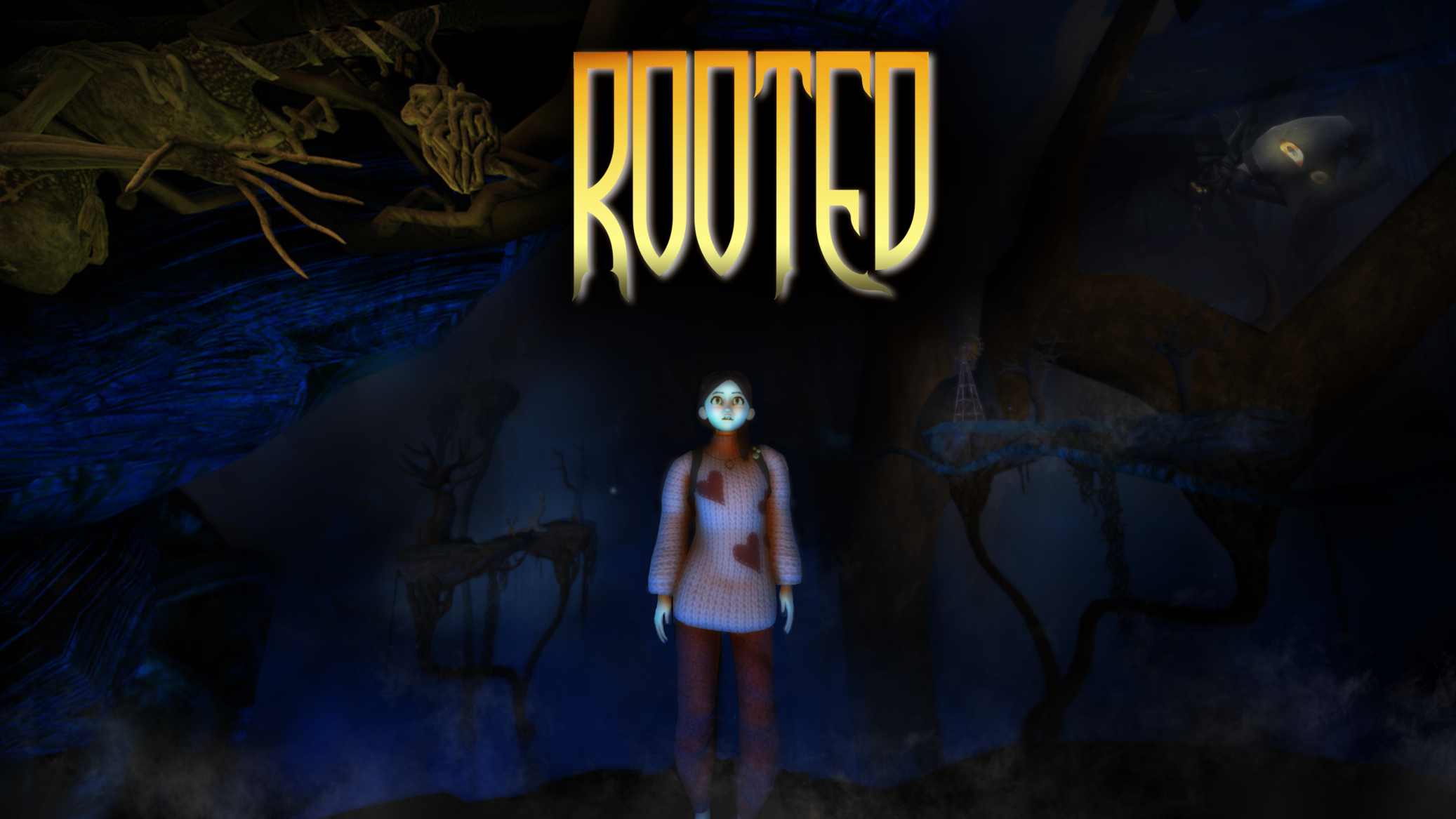 Rooted
A downloadable game for Windows and macOS
Story
Phoebe wakes up one night in a pitch-black house. Her grandmother is nowhere to be seen. Patches of the forest ground had been sprung hundreds of feet into the sky on long, twisty roots. A tree monster clinging to the bottom of the yard offers to help her find her grandmother. He allows Phoebe to command his powers using fairy circles scattered throughout the world.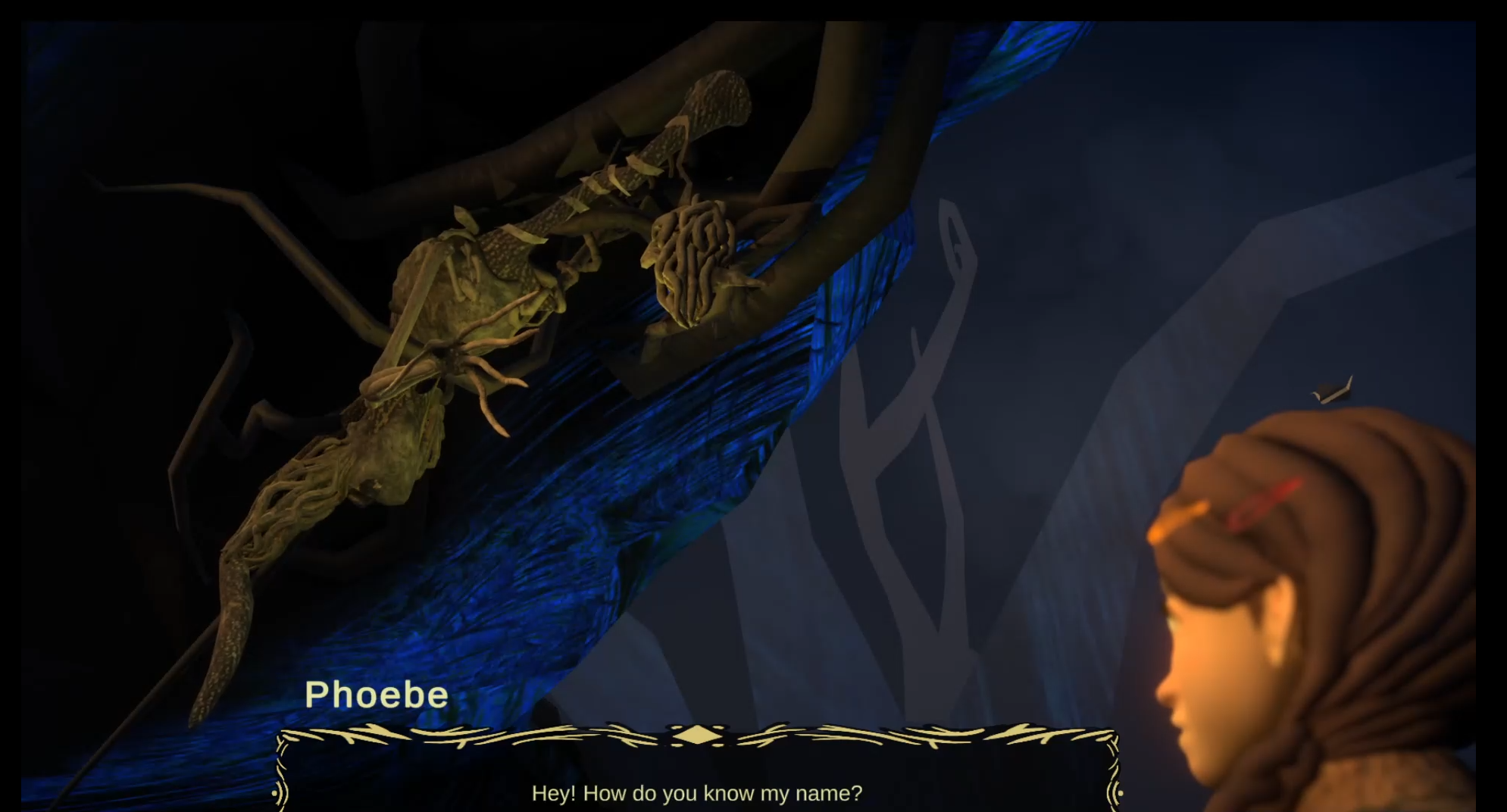 Gameplay
Solve puzzles by moving and aligning isles to create a path for yourself. Platform through a segmented landscape. Use the environment to defeat the cursed monster who is rooted to the end of your journey.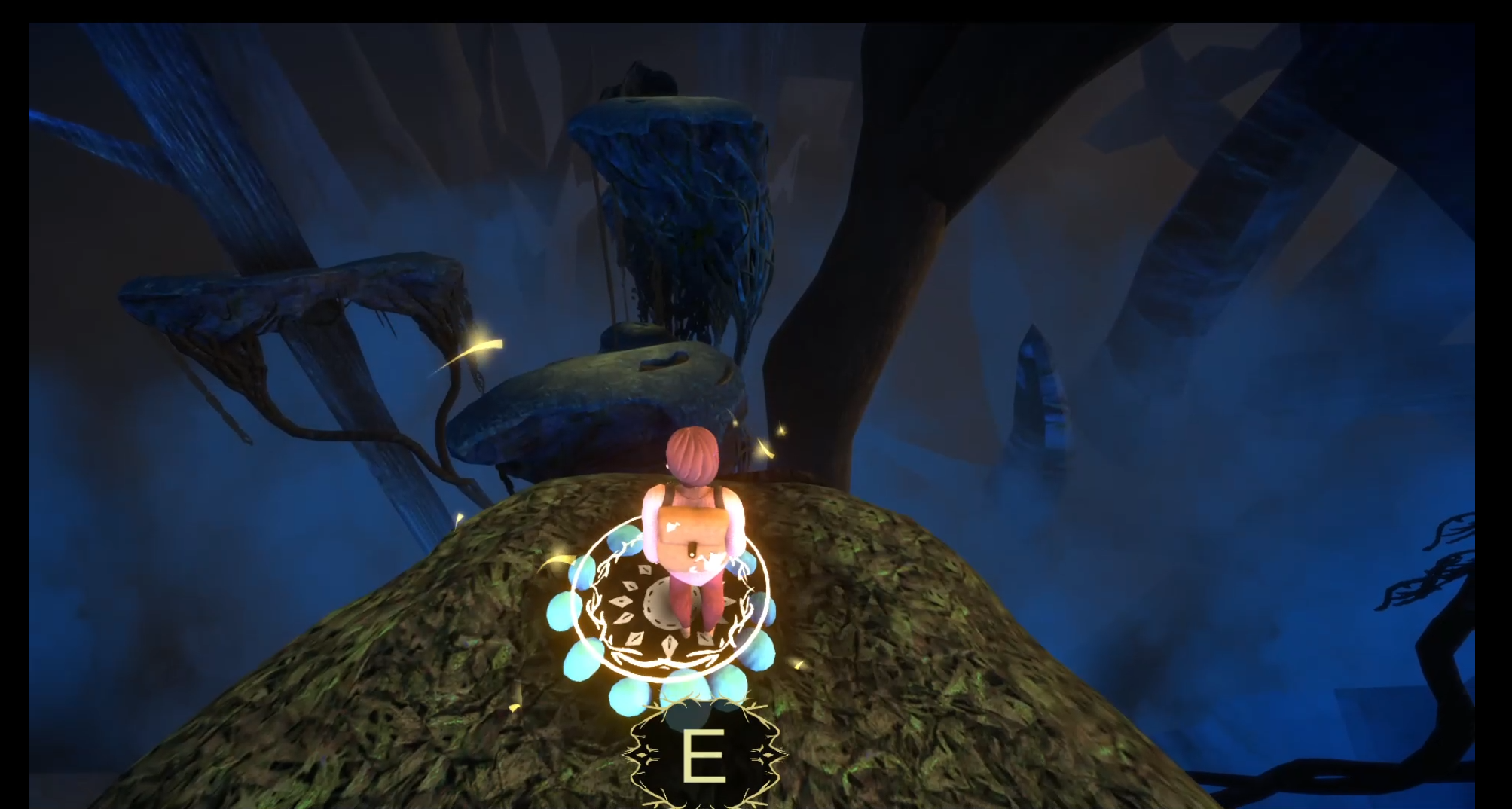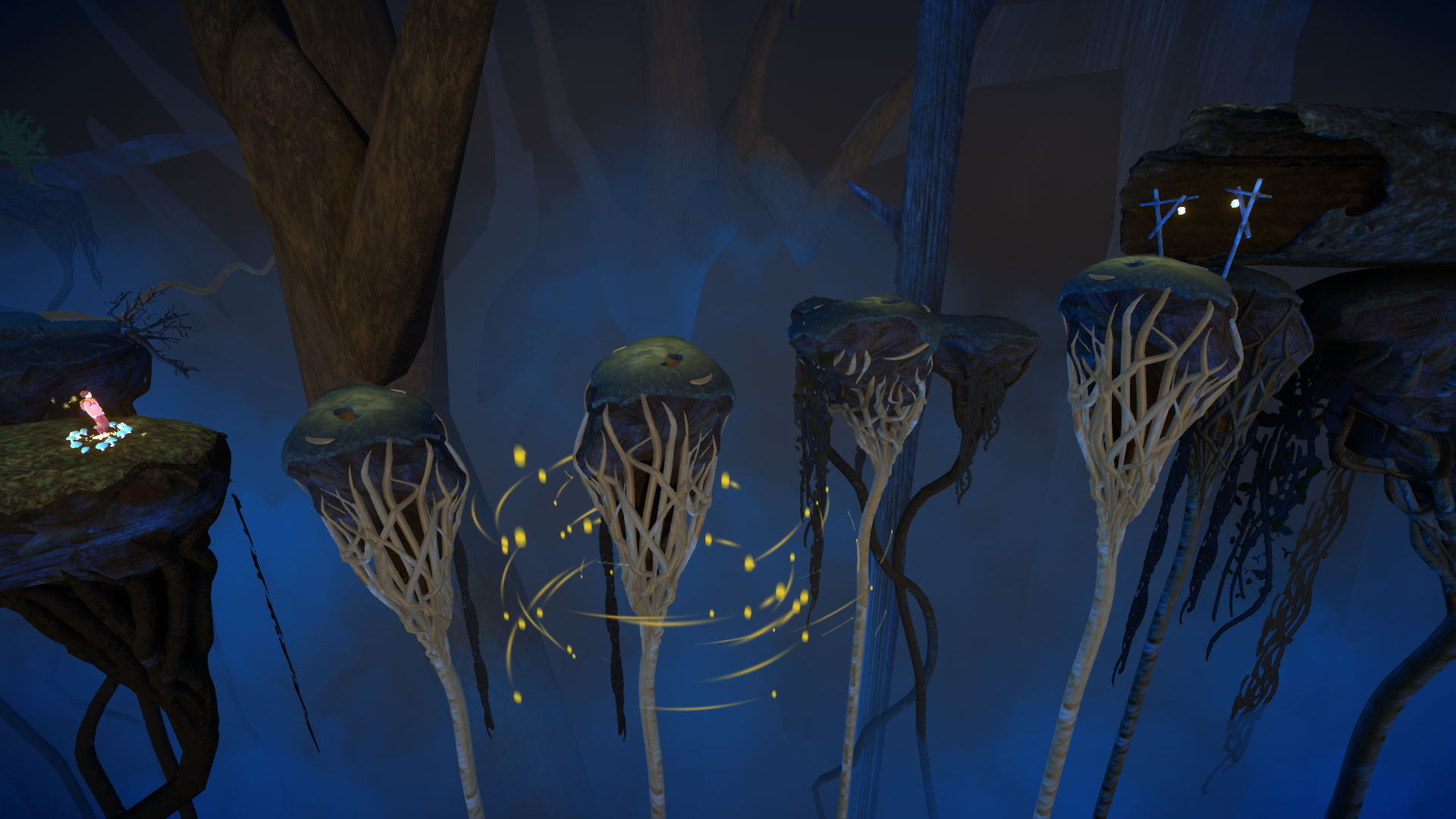 Collectables
Collect paper cranes hidden throughout the levels!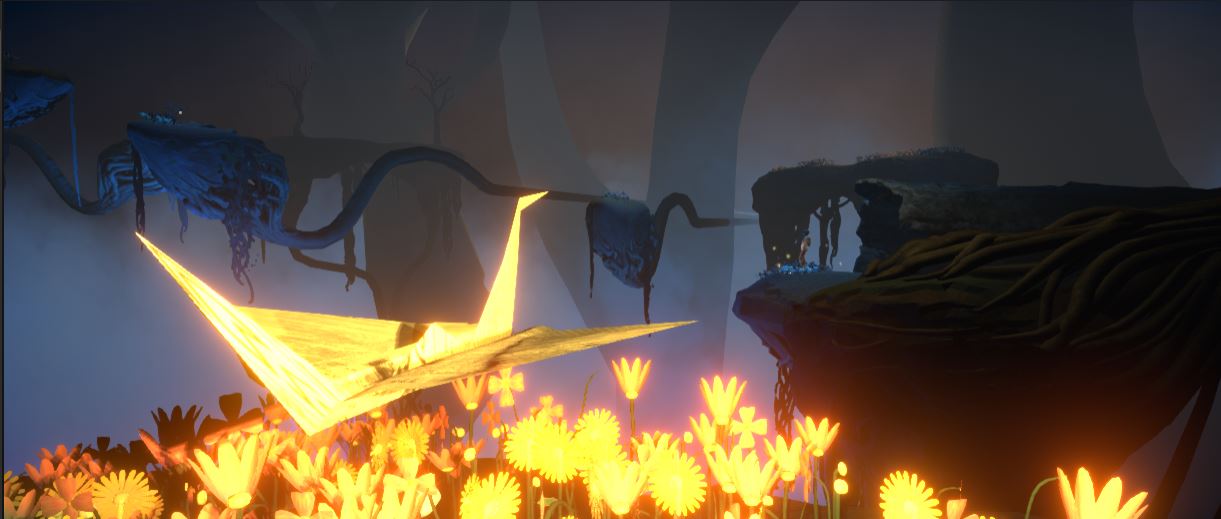 Get the soundtrack here: https://belleif.bandcamp.com/album/rooted-ost
Credits
Cast
Phoebe Mae - Briana Vnuk
Taurry - Matthew Eberle
Monster - Andrew Vasquez
Art
Lead Artist - Andrew Vasquez
Storyboard Artist - Lauren Estrada
Concept Artist - Briana Vnuk, Matthew Eberle, Andy Vasquez, Lauren Estrada
Animator - Andrew Vasquez, Marco Konradi, Matthew Eberle
3D Modeler - Matthew Eberle, Andrew Vasquez, Ana Wallace, Bofei Hu, Lauren Estrada, Marco Torres, Marco Konradi, Anthony Banches, Briana Vnuk
Technical Artist - Joseph Meyer
GUI Artist - Andrew Vasquez, Briana Vnuk
Graphic Artist - Andrew Vasquez
Lighting Artist - Jonathan Sanchez
Sound
Sound Engineer - Andrew Vasquez, Marco Konradi
Music Composition - Matthew Eberle
Level Design
Lead Level Designer - Zachary Hall
Level Designer - Zachary Hall, Joseph Meyer, Deven Zimmer, Daniel Hernandez, Justin Candelario
Level Builder - Joseph Meyer, Jonathan Sanchez, Justin Candelario
Unity Developer - John Trowbridge
Asset Importer - Joseph Meyer
Programming
Lead Programmer - John Trowbridge
Programmer - Jack Boland, Justus Nicholas
QA Team
Build Manager - John Trowbridge
Quality Checker - Andrew Vasquez, Matthew Eberle
Production
Writer - Matthew Eberle
Producer/Product Owner - Matthew Eberle
Project Manager - Matthew Eberle
Dedicated to Rosto
Special thanks to Patricia Sipes and Vicky Sertich
COPYRIGHT 2021 GAME SIM NVC PRODUCTIONS
Install instructions
Download the .ZIP file. Right click and choose Extract All, then choose a location. Run Rooted.exe from the extracted folder.
Comments
Log in with itch.io to leave a comment.
My review on version 1.12.1 zip
First off, I'm very impressed on the art and animation workflow of things nicely done everyone seem to do their part well.
Alright on to the review:
When I first open up the application it was automatically set to max volume, for a person like myself it doesn't bother me. However, someone was to play blindly they would jump on how loud it set to not sure if the game read my computer volume was set to max or so? The volume when I try pausing to test out if I could adjust the sound it did, but just immediately cuts off the sound all together. The music is good, but could really need another one or more music and not just two. One issue I have with the game was the intro to the first level where the character talks and after that stop talking in the rest of the level once the bird get introduced in the scene. Some puzzles may want to readjust the camera, so that way they would know where to set the puzzles.Some of the jumping may experience some collision during the jumping platforms someone like myself would get a little frustrated on waiting for an opening to jump.